Clinical Research Candidates - Why Use Zest?
Operating within the Clinical Research sector for many years, Zest Scientific has a wealth of experience as a recruiter specifically within the Clinical Research sector. I am sure this is your minimum requirement from an agency when looking for a new role?
But our experience doesn't stop there, it extends beyond the recruitment process – our experience of working for a CRO within Clinical Operations and Research helps us understand your needs as we have been in your shoes before. This knowledge and understanding enables you to consult with recruitment professionals who can offer accurate and informed advice as a consequence of the strong working relationships which have been developed with key industry contacts and time served within the industry.
As we have highlighted, we know our sector well. But, what about the process for you as a candidate?
You can be assured that you will be dealing with a well informed, credible and trustworthy recruitment partner who will listen to your requirements and provide you with well matched opportunities.

On top of all this, we are a nice bunch of people who are easy to deal with.
Don't just take our word for it! Check us out on LinkedIn too – there are a number of our candidates who have said complimentary things relating to their experience of working with Zest Scientific.
Please click here to see a snapshot of comments.
Zest Scientific has a highly successful track record of recruiting into the following Clinical Research Jobs:
Clinical Project Management
CRA
Clinical Research Physician
Clinical Research Nurse
Quality Assurance
Drug Safety and Pharmacovigilance
Clinical Operations
Business Development
Clinical Data Management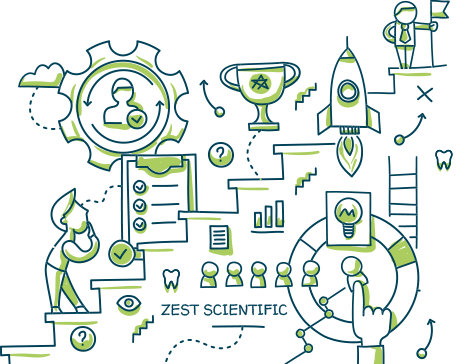 As a final note, your privacy is also of paramount importance to us, as we understand the delicate nature of searching for new employment and also how small, at times the research community can be.
With this in mind we never submit your CV or any other personal information to our clients or any third party until we have your express permission to do so.
If you haven't tried us before, give us a call or send your CV.