Our Commitment to Privacy
Zest Business Group is committed to protecting your privacy. We will only use the information that we collect about you lawfully (in accordance with the Data Protection Act 1998) and we are registered with the UK Information Commissioner's Office (www.ico.org.uk). Confidentiality and privacy is the cornerstone of what we do as recruiters and your privacy is important to us. To better protect your privacy we provide this notice explaining our data practices and the choices you can make about the way your information is collected, used and stored by us. To make this notice easy to find, we make it available at every point where personally identifiable information may be requested.
The personal information which we hold will be held securely in accordance with our internal security policy and the law.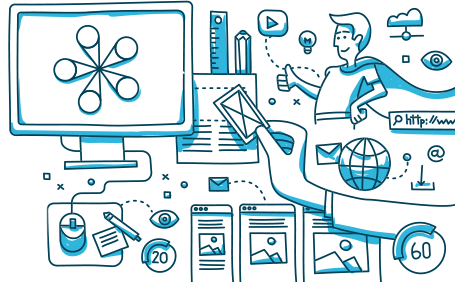 GDPR
The General Data Protection Regulation is legislation passed by the European Parliament in 2016 and enforced in May 2018.
GDPR aims to make it simpler for people to control how companies use their personal details and ensure compliance of an individual's data security.
Individuals can request a copy of all data held about them, and they can ask for any data relating to them held by companies to be deleted.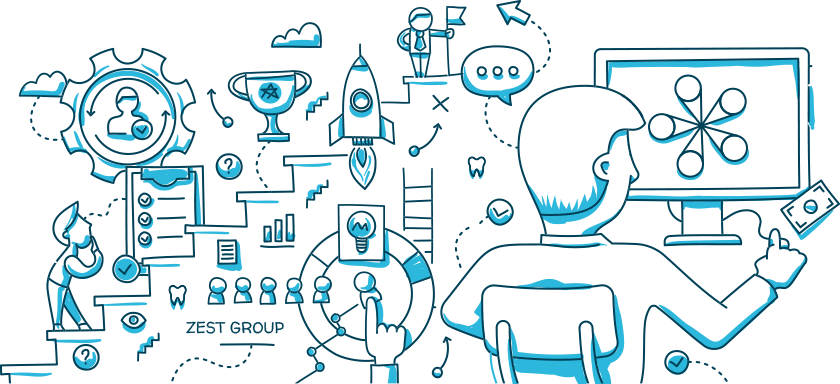 What does GDPR mean for us as a recruiter and how does this affect the way we work with our candidates?

As a company, we have worked within best quality guidelines in line with GDPR since we were established in 2006. The data we process and store is data concerned only with recruitment. We have a legitimate interest in the processing and storing of personal data and it is used to assess suitability for jobs and potentially to advise of future jobs that match candidate requirements. The key to ensuring we are GDPR compliant is the security of data, confidentiality, and ensuring data is only stored and used for the purposes that it was gifted to us.
Our GDPR compliant privacy policy is available for applicants and the users of our websites via multiple means; including links in the footer of every webpage throughout Zest Business Group (Zest) which includes our company websites, Zest Business Group, Zest Optical, Zest Dental, Zest Medical, and Zest Scientific, and candidates are advised of our policy and their rights and our responsibilities during initial communications.
These explain your rights under GDPR, including your right to be forgotten and your right to access your data, our policies, and how we store your data.
If you would like to discuss our processes for storing your data and for ensuring our GDPR compliance, please contact us.
The Information we collect
This notice applies to all information collected or submitted via Zest's websites and via third parties such as "jobs boards" in relation to individual job applications. The type of personal information collected by Zest includes:
Name
Career History
Address
Qualifications
Email Address
Phone Number
and other relevant information related to recruitment or that usually contained on a CV. Please note we only require information as per The Equality Act 2010.
The Way We Use Information
We use the information you provide us about yourself to ensure suitability and matching for client vacancies and potentially for suitable future opportunities and for this purpose only. We do not share this information with outside parties, such as our clients, without your consent. If we intend to store your data in our database, we will advise you and seek your permission. Please note, unless otherwise notified, unsuccessful applicants' data is not stored by Zest and is deleted from our records within 30 days of the application. Your data will only be stored if we have contacted you and asked your permission to store your data for the purposes of finding you suitable opportunities which match your requirements.
For example, if you register with us online or apply for a vacancy via the Zest websites or any of our external advertising partners, you will only be added to our database if we have contacted you and you have granted us permission.
We use return email addresses to answer the email we receive and potentially update you regarding our services in the future. Your email address is not used for any other purpose and is not shared with outside parties without your consent. Again, it is only stored if we have communicated with you and you have granted us permission
Finally, we never use or share the personally identifiable information provided to us in ways unrelated to the ones of recruitment and are solely used, viewed and stored by Zest Business Group and its employees. Confidential information such as that contained in a curriculum vitae is not shared with third parties such as Zest Business Group's clients without your consent. Please note all applications and enquiries are handled in the strictest of confidence.
Our Commitment to Data Security
To prevent unauthorized access, maintain data accuracy, and ensure the correct use of information, we have put in place appropriate physical, electronic, and managerial procedures to safeguard and secure the information we collect.
We utilise specialist recruitment software, built with the security of your data as a priority. The database is fully GDPR compliant and is updated periodically in regards to new legislation. Our staff have all been provided with operational procedures relating to data security and confidentiality.
Whilst our websites collect data, it acts purely as a tool to relay the information directly to Zest Business Group, data processed by our websites, for example, job applications, is deleted automatically in 30 days, it is not stored beyond this time. This includes data captured by our, Contact Us, Register, Post a Vacancy, and Job Application forms. Your data will only be stored by Zest following your consent which is requested by our Recruitment Consultants during our registration/interview process. The only exception is our Job Alert service which is advised below.
How You Can Access or Correct Your Information
If we hold data relating to you, you can access all your personally identifiable information that we collect and maintain by contacting us.
You can correct factual errors in your personally identifiable information by sending us a request that credibly shows error. We will respond to requests within 30 days.
Your right to be forgotten
You also have the right to be forgotten, by contacting Zest Business Group, you can request that we delete and stop recording your personal data. We will respond to requests within 30 days.
To protect your privacy and security, we will also take reasonable steps to verify your identity before granting access, making corrections, or deleting your data from our records. We use this procedure to better safeguard your information.
Job Alerts
Zest offers a confidential and secure job alert service. Job Alerts provide potential candidates access to the latest jobs tailored to their specific requirements direct to their nominated email account. To ensure candidate confidentiality, Zest's employees, including management and directors, do not have access to any personally identifiable information provided by users utilising Zest Job Alerts. Data is held securely and confidentially and can be accessed by the user and updated and deleted at any time. Your job alert account is only accessible via a direct link sent by Zest's automated job alert system to your nominated email account. The only information stored by Zest's servers for job alerts is the name you used to sign up with, the email address you used to sign up with, and the alerts you wish to receive, that being job titles and locations. The account is protected by a unique URL reference.
Our Commitment to Children's Privacy
Protecting the privacy of the very young is especially important. For that reason, we never collect or maintain information on our websites from those we actually know are under 16, and no part of our website is structured to attract anyone under the age of 16.
How to Contact Us
You can contact Zest Business Group by using the online form, by calling us directly on 0114 238 0012 or by post: Zest Business Group Ltd, Wharncliffe Works, Green Lane, Sheffield, S3 8SE.