More LinkedIn Recommendations
Rather than pay lip service to the quality of our service, here is an additional selection of what people in the industry have said about their experience of working with Zest Scientific.
Clinical Operations & Technical Sales (Europe)
"... He has an in-depth knowledge of the industry..."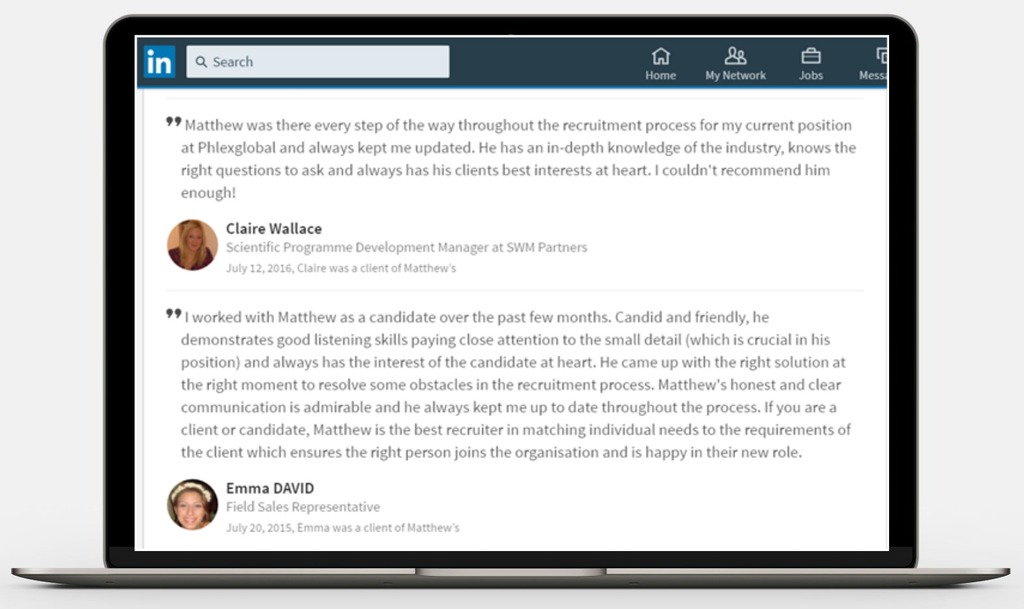 Clinical Operations & Talent Acqusition (Client)
"... Having worked with Neil for over a year now I cannot recommend him highly enough..."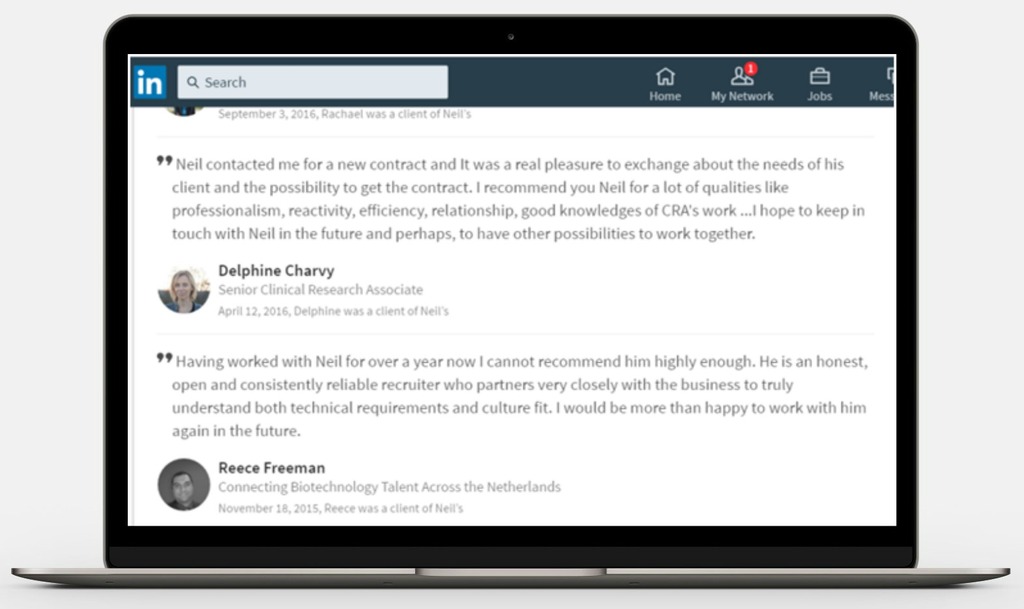 Business Development (CRO Services) & Pharma
"...He clearly understands the Laboratory Services sector and pays attention to the small detail..."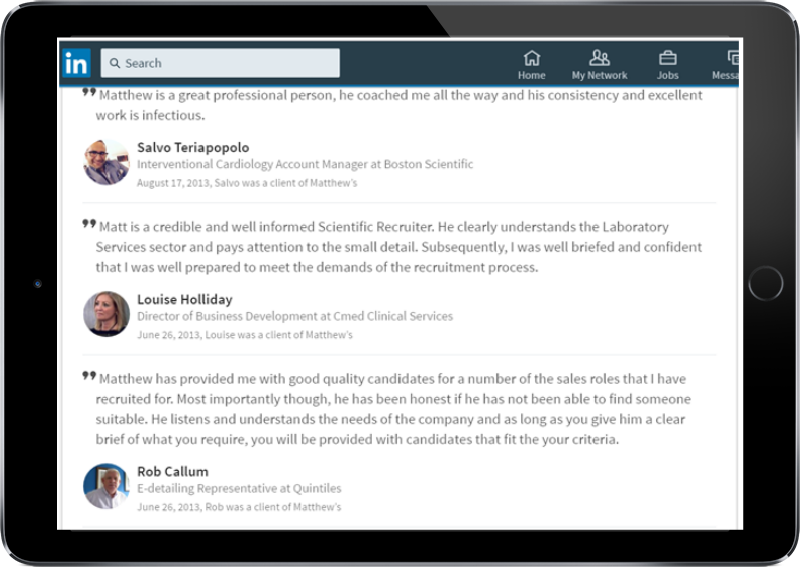 Clinical Research Physician, Clinical Ops & BD Director
"... His ability to connect people is amazing..."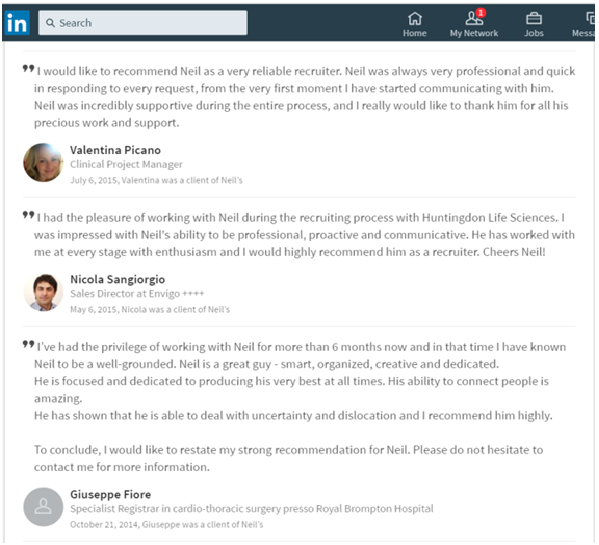 Industrial R&D Scientist, Post Doc & Business Operations (Six Sigma Specialist)
"... the most efficient and effective Recruiter I have ever registered with..."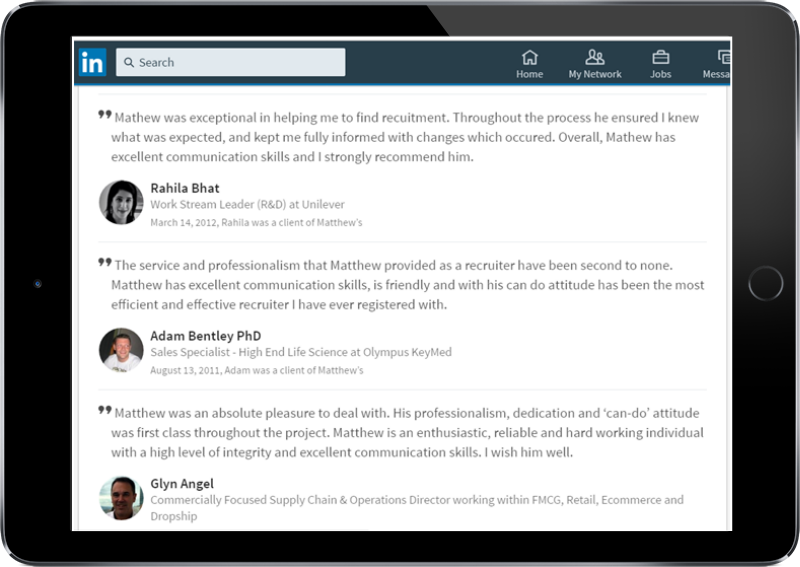 Research Nurse, Regulatory Affairs & Imaging Specialist
"... Extremely efficient, professional and reliable..."